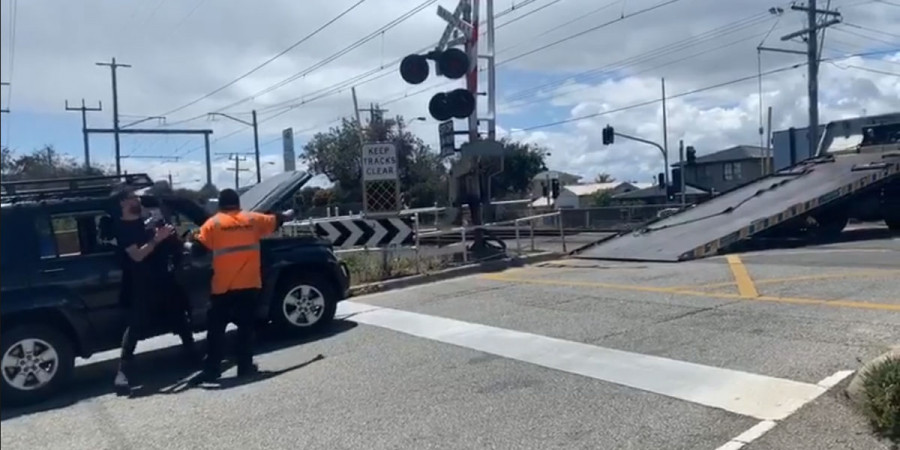 Disbelief as Tow Truck driver loads vehicle over active train line
A Tow Truck driver is being investigated after a member of the public filmed them loading a vehicle over train tracks
A Tow Truck driver in Melbourne has been filmed parking his Tow Truck over active train tracks to load a broken down vehicle seconds before the boom gates lowered for a passing train.

A member of the public in disbelief filmed the incident and uploaded it to a public forum on reddit, see full video here- http://bit.ly/2r9ikhZ 

The bizarre act has already received hundreds of comments from users.

Although the driver had cleared the train line in under 2 minutes it is still unclear at this stage if the station master or Metro Trains Melbourne were notified prior to the Tow Truck entering the train line.

The person in the video can be heard saying the Truck is operated by Nationwide Towing and Transport.

Mark Beveridge who is the operations manager for Nationwide Towing has opened a investigation into the incident.

In a statement provided Mr Beveridge said the driver has not followed their standard safety procedures and the company was "shocked and extremely disappointed with the driver's actions."

"We have issued a safety alert across our national business network, alerting Nationwide operations in other states to the incident and the gravity of the breach concerned." he said.
Copyright ©
towmycar.com.au
All rights reserved
2 years ago